If there's anyone that should be applauded for how much effort goes into their boxart design, it's Nicalis. From both the first print edition, and second run copy of The Binding of Isaac Afterbirth+. To the gorgeous yet mysterious design of Cave Story+. Even with upcoming releases of games like Ittle Dew 2+, Blade Strangers, and The End is Nigh, they have proven that they are one of the best in the industry when it comes to cover illustrations. And with the upcoming release of Tiny Barbarian, they have shown once again, that they know how to make visually appealing box arts that just pop.
Nicalis Inc. announced today that physical copies of Tiny Barbarian DX, for Nintendo's console/handheld hybrid platform, the Nintendo Switch, will feature a dynamic box art illustration, by beloved and respected artist, Susumu Matsushita. Mr. Matsushima is best known for creating hundreds of amazing cover art for Famistu magazines, as well as being the creator of Famitsu's mascot, Necky the Fox. And for the Western audience, you might have seen his work on Maximo: Ghosts to Glory, or the Adventure Island series.
Tiny Barbarian DX is an action packed, sword swinging, side scrolling, pixel art, platformer, developed by StarQuail and published by Nicalis. Tiny Barbarian piqued Mr. Matsurashi's interest after watching some gameplay and studying the production art created by StarQuail Games. Mr. Matsushita agreed that his stand out art style would be a perfect fit for Tiny Barbarian DX's box art. "Tiny Barbarian is a game I'd like to play, and it's been a while since I felt that!"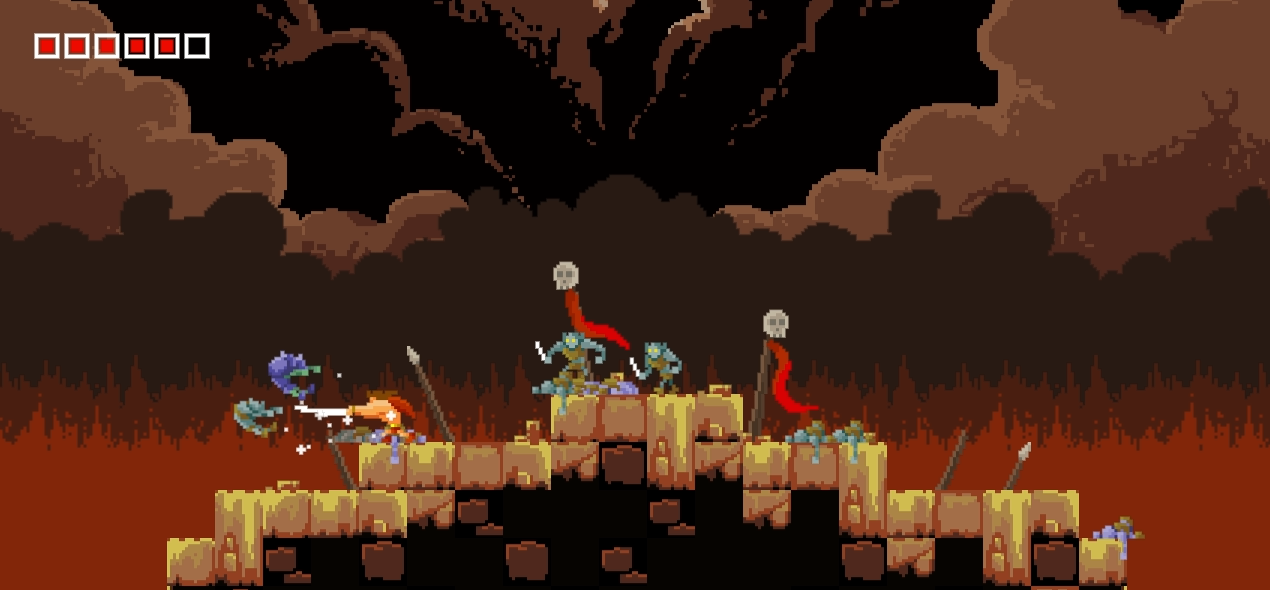 Just like every other Nicalis release on the Nintendo Switch, retail copies will come with a full-color instruction manual that includes a section on how the box art came to be. It will go into the creative mindset of Mr. Matsushita, his preferred art supplies, and shows him working at his drawing table and even talks about the 1960's rock instrumental that he listened to while creating the cover.
Tiny Barbarian is expected to launch on the Nintendo Switch in the fourth quarter of 2017.
(Visited 71 times, 1 visits today)